Matthew McKoy '22
Adversity. This word often gives itself a negative connotation. The word adversity can often be defined as misfortune or difficulty. However, as a member of the Salesian Eagle's Volleyball Team, my perspective has changed. Due to the unfortunate circumstances, all CHSAA Spring sports have been cancelled, due to the rise in the global pandemic.
As a player, and most importantly as a member of an ongoing project, I was devastated at the news that our upcoming season has been cancelled. However, in the midst of the darkness, I was able to find some light. Philosopher Kwame Appiah once said: "The human mind cannot perceive something greater than what it understands." The moment this news was delivered a fatal shock rippled through my mind. The moments of blood, sweat, tears, and ultimately my sacrifices for the game had slowly faded away from me, like a dandelion in the wind.
What hurt the most, as an athlete, was not being in control for the first time. It was unlike a game where I had control over the passes that I made, how I served or contacted the ball. I had failed to realize that the obstacle that I was going against was called life, a factor with an infinite number of possibilities, which unfortunately produced this outcome.
My passion had been stripped away from me, and this adversity has truly been a test of whether or not I would stay true to the game. As New York entered into a state of quarantine, a state of alienation, my mind presumed a state of isolation. I questioned the simple systems of life. I questioned things such as why this had happened, or simply why this adversity. As I came to a point of resolution within myself, I experienced a metamorphosis that would change my life. Here is how it goes. Many people often think that the major part of adversity lies in the difficulties that life presents. However, the major part of adversity lies in our response, and essentially, how we keep moving forward.
From the first time that I set foot on the court as a freshman, before I had even touched a ball and developed a true love for the game, I remember my coach asking me this simple question: "How are you going to respond to adversity?" In all honesty as a newcomer, I had not developed my own definition of adversity. I had no personal connection to the factors of adversity. As I continued to search for an answer, I assumed that this would have a negligible impact on my life. However, I can now say that I have found the meaning to this question.
Being a part of this program has taught me that sometimes the things in which we envisioned or desired, are not going to be necessarily handed to us by will or fate. Simply when life hits, we have to stand strong on the solid foundations in which we have built up. I am sure that we are all familiar with this notorious line delivered by Sylvester Stallone: "It's not about how hard you can hit. It's all about how hard you can get hit and keep moving forward…how much you can take and keep moving forward". When adversity strikes, we as Eagles choose to soar in the midst of the storms of life that wage war against us. This is who we are. This is who we were trained to be. In certain cases we can forget all that we have learned or in all cases, we can face adversity and rise. This program has taught me that although we cannot change the direction of the wind, I can always adjust my sails to know where I am going.
In all honesty, going into this season, many teams viewed us as the underdogs. With the loss of four of our six starters on the team, I myself, along with the rest of the team had a major role of leadership to fill. In the beginning we got off to a rough start. As we proceeded to get more people engaged in our program, this required us to get ourselves to peak performance both physically and mentally. The strong would weed out the weak, and eventually would take on this challenge.
With the help of our personal trainer Mike Diaz, we were able to push ourselves as limit, and mentally establish a sense of brotherhood, a sense of unity that I had always imagined. As days turned into weeks, weeks turned into months, and eventually our season approached, I was glad to say that we had become a family. Through our time together, we as a team had developed a brotherhood that exceeded any forms of adversity to come. For example: if you were to ask any player on the team what separates us as a whole from other teams across the league, they would respond with one phrase.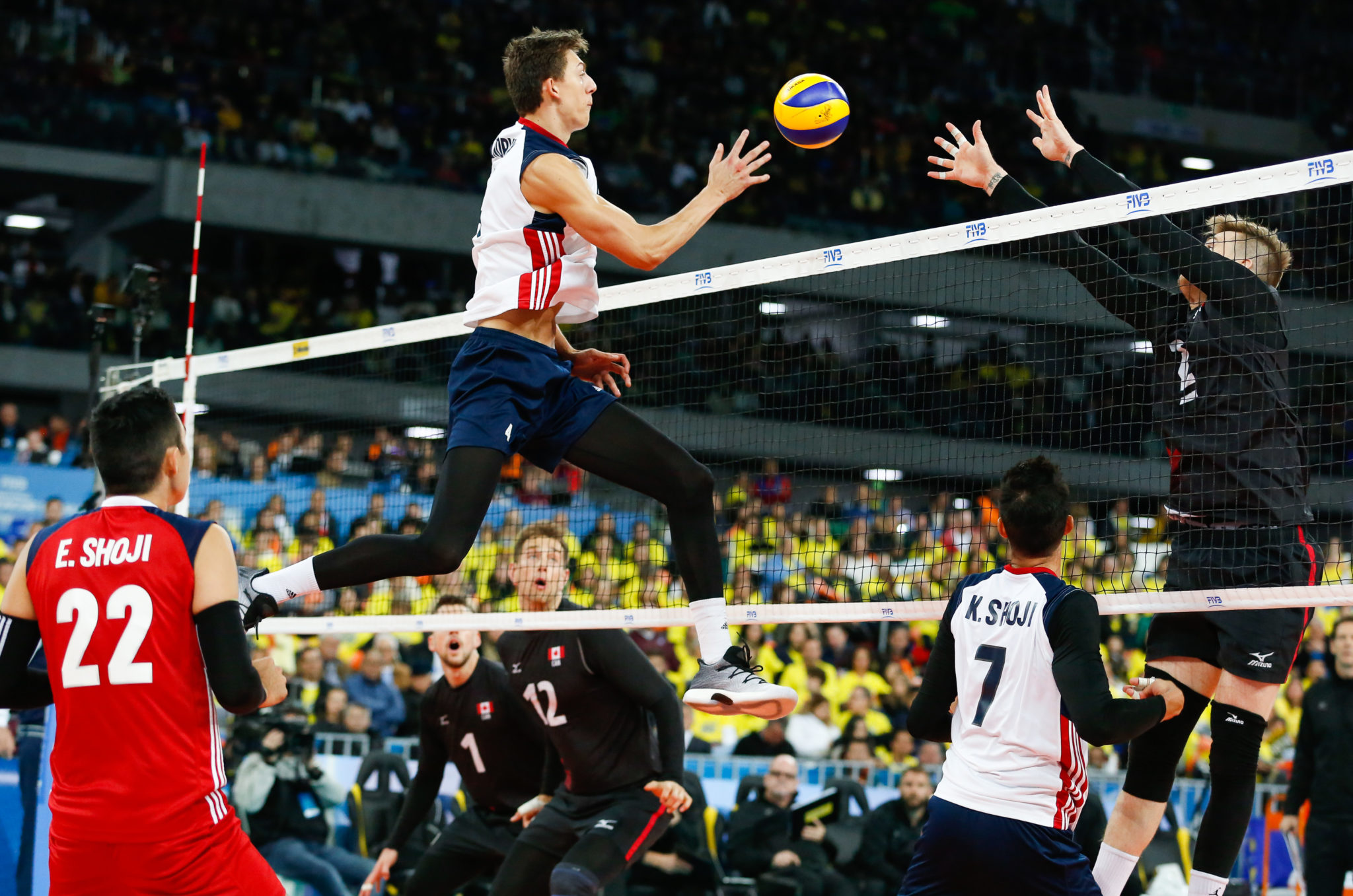 "Culture has always been a big thing for us. The Coach loves to create a familial atmosphere. It's here that we are able to discover our true potential. Here we discover what makes each other hit. Here we learn how to become winners."

Outside Hitter, Emmanuel Dartey '22
That phrase is that "we are a family". Our strong will and determination has allowed us to establish a true culture and identity of what it means to be a winner.
"Our work ethic is what separates us from other teams. Our team desires to be in the gym. Our team desires to grow the fame, and reach that level of success instilled in us from the beginning"

Middle Blocker, Marco La Vecchia '22
Many may say that their pride and joy as an athlete lies in their own self improvements as they watch themselves excel. However, we as Eagles take on a different view. Watching a group of 15 players, 15 dedicated players grow as people is my pride and joy, and this is what I have witnessed this year. This is something that I would not have traded for anything. Although we do not get to play during these times which is unfortunate, I am glad to know that we were able to keep a group of young men engaged in growing the game. That is the bitter sweet truth in the midst of everything.
Our Coach, Christopher Dotoratos, has made many sacrifices for the team, and I know that he is proud. The level of expectation, and the atmosphere we have created all have derived from him. His greatest attribute as a Coach is his "ability to produce a team that is driven and smart when they play. (Middle Blocker, Marco La Vecchia '22 ). We as a team always express our gratitude for Coach Dotoratos. Without him, this program would not have lived up to the high level of expectation that it holds today.
Unfortunately we have suffered many losses. One of the losses would be our starting setter Hector Cruz. However, he offers many words of encouragement:
"It really hurts to not be able to play volleyball this season. As a senior, it's a lost opportunity to help bring the team to victory in my last year and help our young Salesian team develop their skills in the game. As a group of hard-working, focused, and relentless young men, this team looks so promising and it saddens me that I will not have the opportunity to play with many of them. But instead of looking at this as a cancelled season, we choose to look at this as extra time to prepare for the next season. I can't wait to watch these men play stronger and smarter, and the pre-season has officially begun at home."

Senior Setter, Hector Cruz '20
Overall, I guess you can say that the unfortunate circumstances have caused us as a team to suffer great disappointment. However, our response is to keep pushing. The program that we have built up, along with our culture and our identity, stretch far beyond this external conflict. I believe that there is hope and future for the following seasons, along with future seasons to come. I say this because nothing can ever change our passion, our drive, and most importantly our love for the game. In my opinion, this serves as a period of growth for the Eagles. A period in which our hunger to win, and our intensity both on and off the court will experience growth exponentially. I believe that the Salesian Eagles, home to the 9 time City Champs, will be able to respond to this adversity positively, and hopefully obtain many more titles in the years to come.