Thomas McCarthy '24
The United Kingdom has had its fair share of troubles, as have many countries, from the COVID-19 pandemic. However, the restrictions, lockdowns, and numbers just seem to get worse weekly, as the UK has gone through three lockdowns, each with increasingly more strict regulations that limit human contact more than ever seen before. After the first international lockdown, things were looking up for the UK, but the new regulations were far underdeveloped and needed major work. Many people didn't abide by the regulations, and thought that everything was back to normal. However, they would soon figure out the impending struggles that would haunt the United Kingdom's government throughout the past year.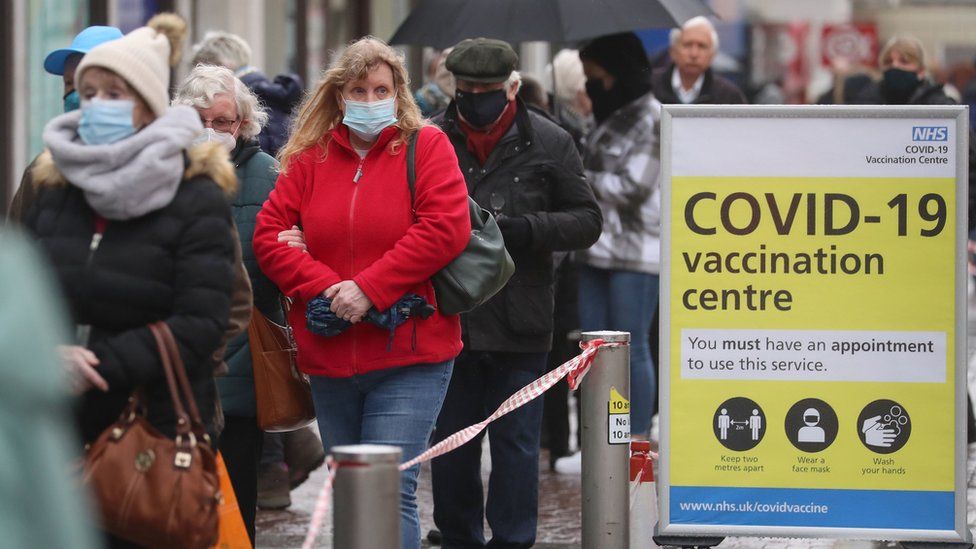 The most recent lockdown in the UK, which began early in January, was a last ditch effort from Boris Johnson and his colleagues. Another lockdown was one of the worst scenarios that could have happened for the UK, but it was their only choice. With record numbers approaching, and a vaccine on the horizon, the government wanted to at least hold out until the vaccine was easily accessible. However, this was a larger task than they assumed, and resulted in another lockdown.
This lockdown halted the business of pubs, soccer games, stores and many other businesses around the country. After the second lockdown, these types of places were open with certain restrictions that were just too weak to sustain these openings for a long time. For example, at soccer games, 2,000 fans were allowed only at certain stadiums. These fans were selected by a lottery of season ticket holders and people who bought into the lottery. If one of the fans tested positive for COVID, they would have to cancel their trip and someone else would be picked. However, they didn't require a COVID test for all fans who entered the stadium. Because many people who had or have COVID are asymptomatic, this caused a large number of new cases not only at these games but also in places like pubs. 
The UK have had their fair struggles in this pandemic, but they can mostly only blame the government for these troubles. The restrictions set in place were way too lenient and increased the number of cases as outbreaks of the virus caused nearly 5,000,000 total cases and about 120,000 deaths.