Ethan Castro '24
Progressing through the new school year at Salesian, we recognize a change in staff as Father James Heuser (Father Jim) takes the role of President. An important position solely by name! When you hear president, you think of a leader. You think of someone of high authority with great influence and power over a community. Getting to know Father Jim in an interview, however, we learn that being president for him is "to serve."
Answering the question of what being President of Salesian means to him, Father Jim references Saint John Bosco:
"I look at Don Bosco, right? And Don Bosco was a father who established the oratory and many houses for young people. Central to being a father to him was that he was to be a good shepherd. So for me, even though it's an institutional title, my role here is to serve, you know, to be like a good shepherd for the students."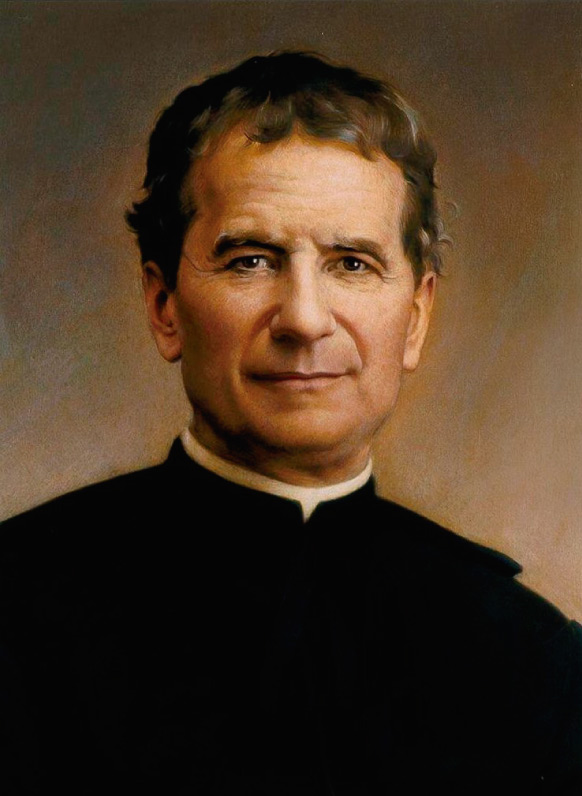 This response truly exhibits what the President of Salesian is. Before a president, before an authoritative figure, before a discipliner, and before an educator, James Heuser is a father to the Salesian community. Moving to a new school is hard. Not just for students, but for administrators such as the president as well. Knowing this, I looked further into how the first two months as president have been. In response, Father Jim expresses how he has reached out not only to our Salesian students and faculty, but our Alumni and generous supporters as well.
"The school has been here for one hundred years and that means there are a lot of alumni…So in general, I try to reach out to the alumni to welcome them…Much like with them, I am trying to learn the friends of the school, who are the people that may not be alumni, but love the school and have supported it and have been generous."
Furthermore, we hear from Father Jim on the learning of names and how he has come to meet many new people harboring many different personalities, students and faculty alike.
"This past month, I've tried to meet as many students as possible. I have a bad memory, so it's very difficult for me to memorize names. But I make an effort! I take out the year book and I look at the students and see if I can identify some of the names. It's important for me to get to know the students, beginning with their names."
The original leader of the school was Saint John Bosco. He was smart, fair, faithful, and true to himself and God. Having a strong moral compass and the ability to make wise decisions using intelligence and wit are both characteristics exhibited by our Patron Saint. It is important to follow in his footsteps and be examples of his hard work. As a Salesian himself, me and him discussed how Don Bosco's leadership influenced and shaped his own. Listing three key ways, we see how Father Jim is a perfect example of Saint John Bosco's hope for the future Salesians:
1. "Saint John Bosco was always cheerful, positive, and affirming. He was, as the phrase goes, an air freshener, not an air polluter. That inspires me to do my best to be positive and cheerful and affirming for everyone."

2. "Don Bosco was always present. So, I try to be present every day.I try not to take activities or commitments that are outside, so as to not have it pull me away and leave the office empty for a day…Don Bosco was a leader. He showed leadership by walking around. So everyday I try to get through the school building at different times of the day. I make sure that during the course of the week I stop in every classroom at least once."

3. "…he knew what the boys needed. And he went out to bed funds from friends to provide what the boys needed. So as president, it is in my role to go out and beg. But I don't beg for money for me; I don't beg for the hungry president's pizza fund. I beg for the students and for what our students need…So I'm happy to go out and meet donors, meet alumni, and to beg for the help for our students."
In conclusion, we see how Father Jim has come into our Salesian High School community with a strong heart ready to do good for the school and students alike. He encourages us to be the best we can be while always striving to do so for himself. A true Salesian that creates an example to be looked at by the newest generations of the Salesian family. Continuing Saint John Bosco's legacy the best way he can, Father Jim offers us himself.